UPOV E-PVP Exchange Module
During the UPOV Council on October 27th 2023 Marien Valstar signed the agreement for the use of UPOV E PVP. Marien Valstar is the representative of the Netherlands in the UPOV Council.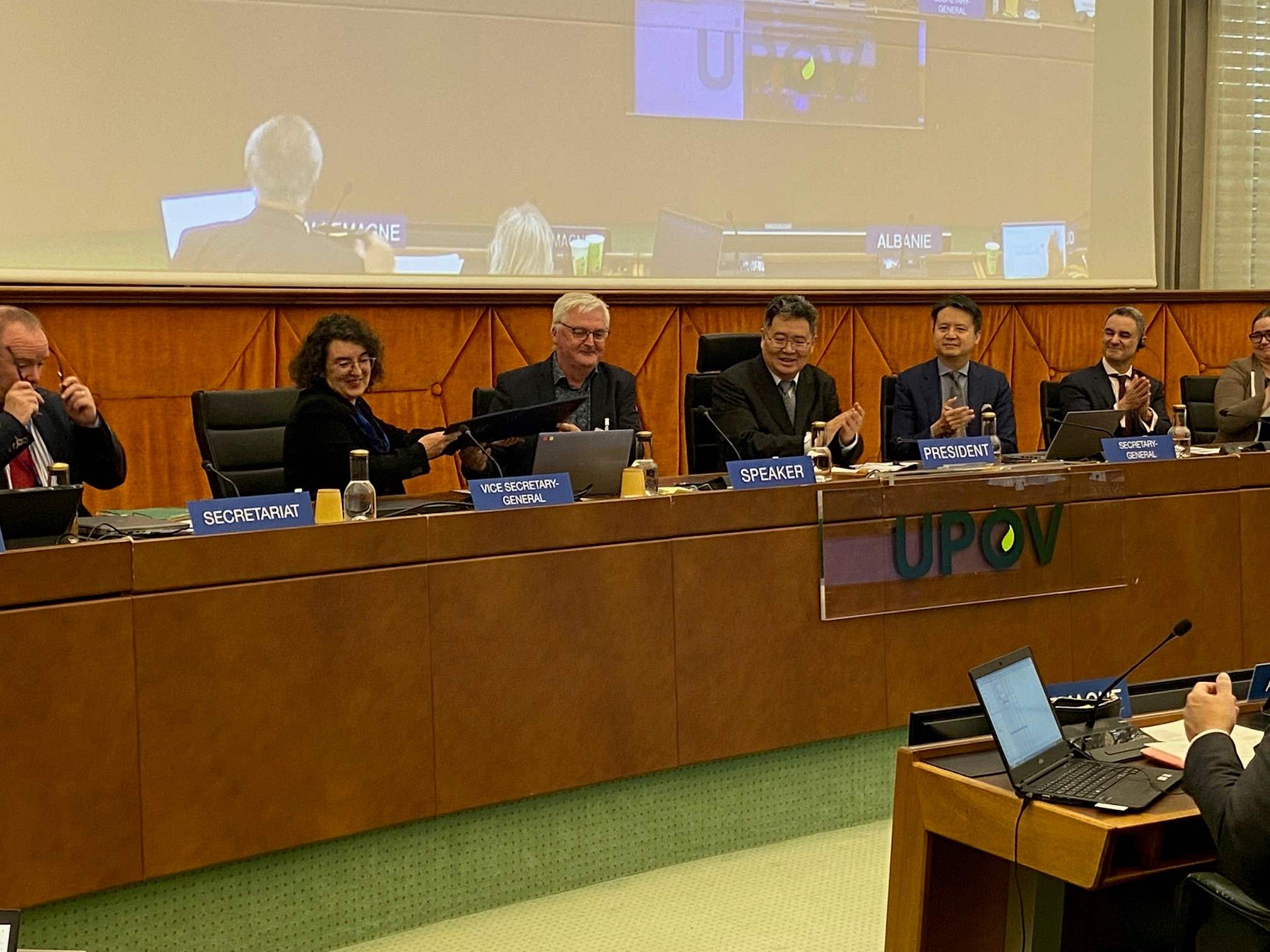 UPOV E-PVP module
With this we aim to further strengthen the global cooperation in the field of plant breeders' rights.
The Dutch Board for plant varieties will soon be using the 'DUS report Exchange Module' to process the take-over requests.
Do you have a question about this? Please send a message to teamsupport@rasraad.nl