Duties and powers
The Board for plant varieties is an Autonomous Public Authority (APA). The Board is the only authority in the Netherlands responsible for plant breeders' rights and registering of plant varieties and forestry stands.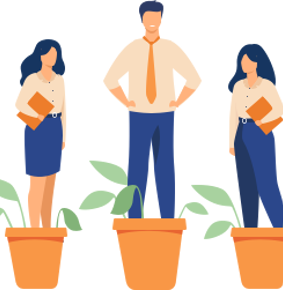 Granting for national plant breeders' rights
1 of the main tasks of the Board for plant varieties is granting national plant breeders' rights. In the Netherlands, this form of intellectual property protection for breeders exists since 1942. Plant breeders' rights are regulated in the international UPOV Convention. This convention exists since 1961. UPOV-member states are required to arrange their national plant breeders' rights in accordance with the regulations of this convention. The Netherlands is also a member of UPOV. In the Netherlands, the regulations of the UPOV convention is established in the Seeds and Planting Material Act 2005. This act establishes the criteria for granting plant breeders' rights.
Listing of varieties and forestry stands
An agricultural or vegetable variety may only be marketed within the EU if it has been listed in at least one member state of the European Union. In the Netherlands, these listed varieties are registered in the national variety register (NRR). This also applies to the marketing of forestry reproductive material for forestry purposes.
The listing (acceptance) of varieties in the NRR is also done according the criteria laid down in the Seeds and Planting Materials Act 2005.
Designation of maintainers
A maintainer of a plant variety is appointed (and listed in the NRR) by the Board as directed by the inspection service. Only the maintainer may produce and market seed for commercial purposes. The application form for listing and plant breeders' rights can indicate who should be appointed as maintainer. If this is not filled in, the applicant will be appointed as the maintainer. It is possible that several maintainers are appointed per variety.
Establishment of variety denomination
The Board cannot grant plant variety breeders' rights or list a variety if it does not have a variety denomination. The denomination proposal is tested according to the explanatory notes of the CPVO. Is the name acceptable? This name will be published in the Dutch Gazette. After publication of the established denomination an objection period of 3 months follows. If no legitimate objections are received, the Board will officially establish the name. Established names are also published in the Gazette.